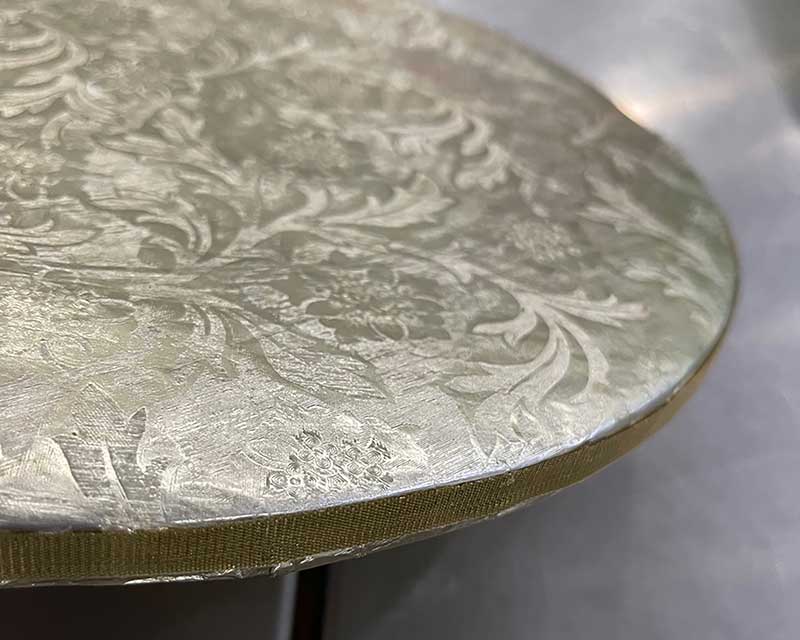 Every great cake design starts with one common element – the cake board. Finding the right cake board to display your masterpiece can be challenging! It not only needs to be sturdy and waterproof, but it also needs to compliment the overall design. What products can meet the needs of our cake? Buying ready-made boards at your local craft store or on Amazon every time can get expensive and tends to become boring. Fortunately, there is another way to assemble the perfect cake board at home with some everyday products!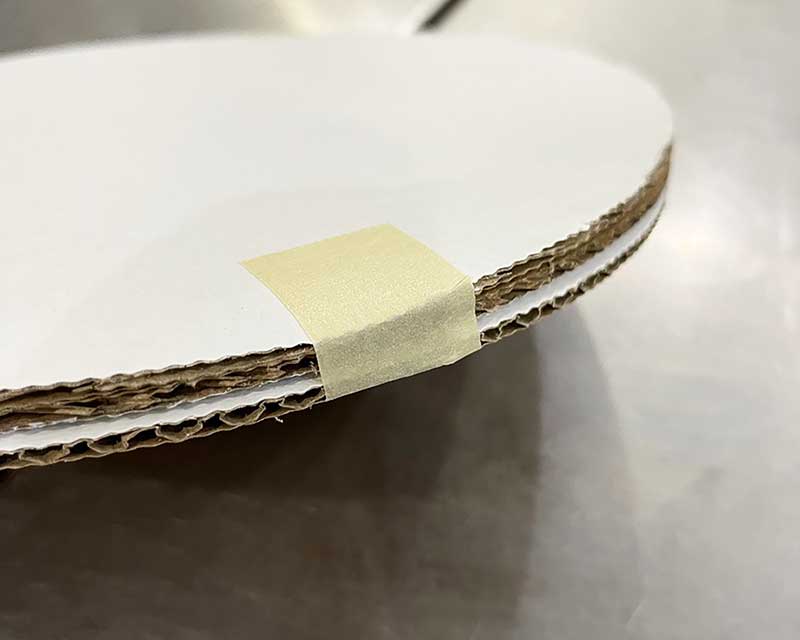 I have found that the best cake board to be constructed with three layers of standard cardboard cake rounds or single walled 1/2 sheet cake boards. These can be purchased at a local craft store or online, in bulk. The sheet cake boards can be cut to any size that best fits your cake. However, I find it's easier to match the dimensions of the available cake boxes, so there's a tight fit. These sizes are 10",12" or 14" square. It usually takes 3-4 layers of cardboard to provide enough support for most compositions. The final dimension should be 3/8"- 1/2" thick to hold any multi-tiered design without adding unnecessary weight. I use a quality masking take to tape to fix the layers of cardboard together to get to the desired thickness. But once you have your board, you must cover it. What can you reach for? Here are three easy solutions.
FREEZER PAPER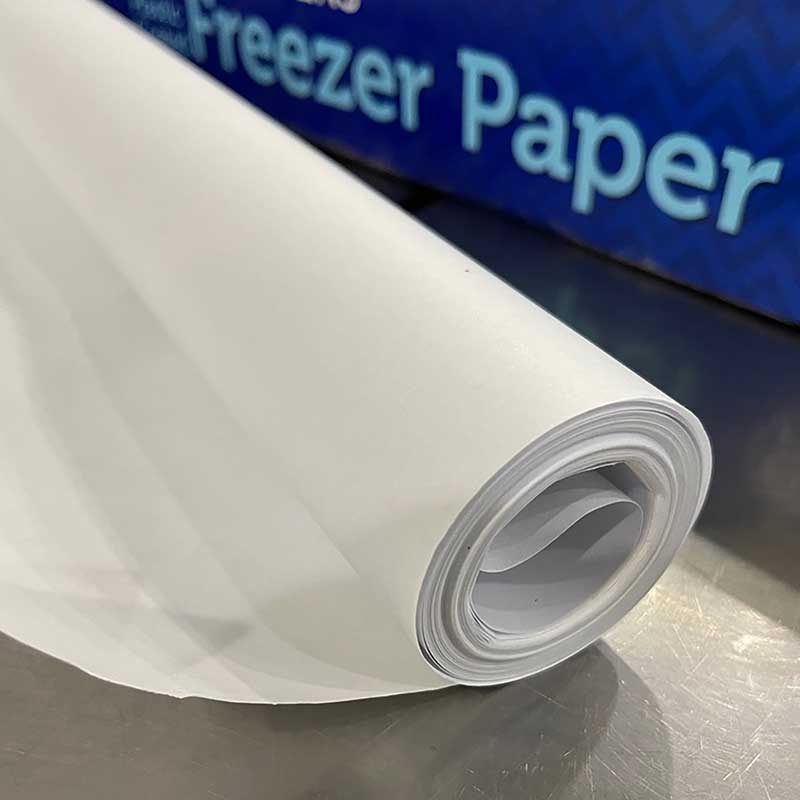 The first product and probably the easiest to come by is Freezer Paper. This can be found at your neighborhood grocery store in the paper-good section. Most of the freezer paper rolls come at least 15"-18" wide, which is perfect to cover most dimensions you would possibly need. Freezer paper is such a perfect solution! It is clean and white. One side of the paper has a smooth, shiny texture that is waterproof. You can spill food coloring on it, and it just wipes up! It's also inexpensive and you can cover several cake boards with just one roll. You do need to watch your sharp knife when you trim your cake, it does scratch easily.
FLORAL WRAP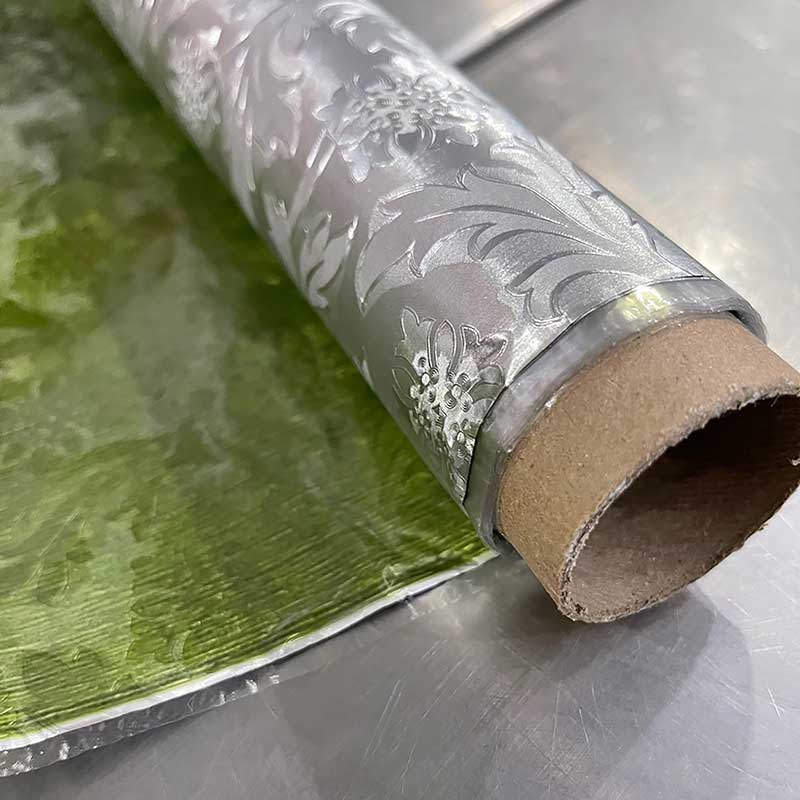 The next product I recommend is either silver or gold floral wrap to be an excellent product for covering cake boards. I use the brand called Guardsman Floral Wrap – this floral wrap has a lovely, embossed foil design on one side and is lined with plastic so that is repels water. This plastic lining gives the foil a toughness, and the foil while being reflective also allows the product to easily fold around the sides of your board without adding bulk. The result is a tight fitting beautifully patterned board that is durable.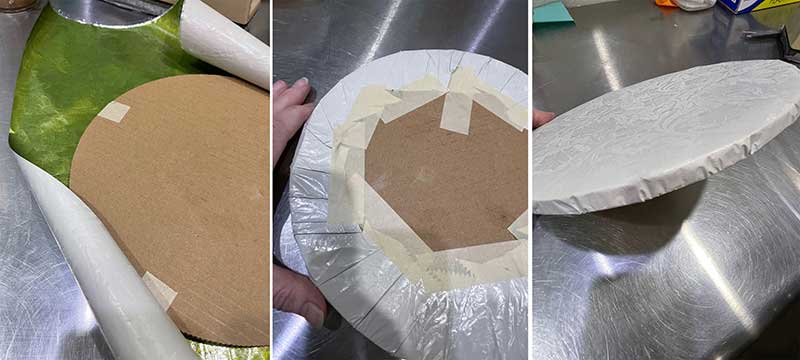 Be aware not all floral foil wrap is lined! You must make sure it has this plastic lining. If it is not lined, it is virtually worthless, it just rips too easily! Once you find the right product and get it on your cake board, be careful you could possibly scratch up the edges if your knife digs in too deeply.
CONTACT PAPER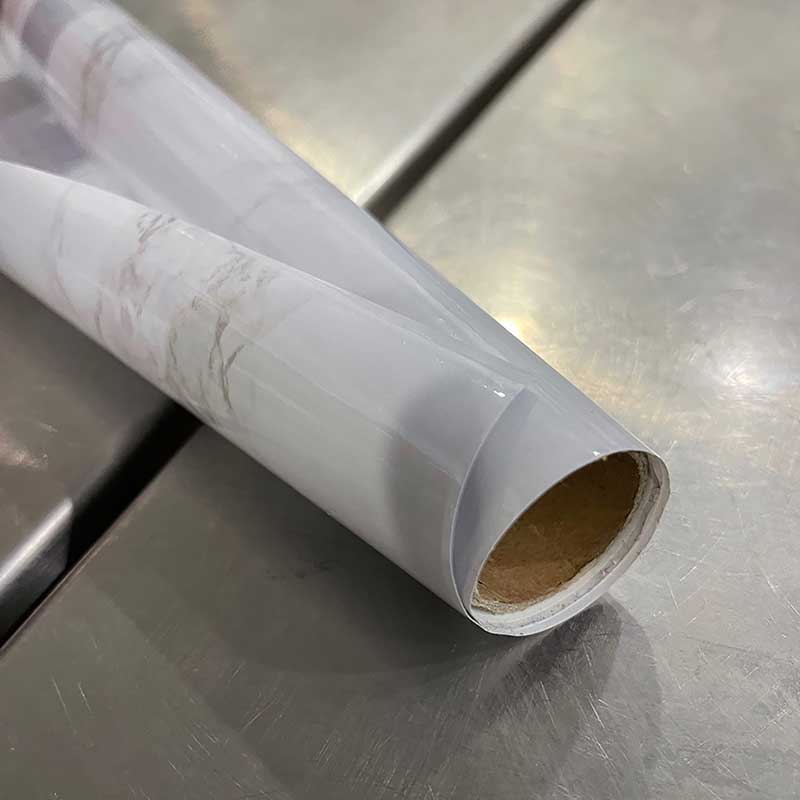 The final product and probably the most durable is contact paper. It comes is a variety of designs, but I prefer a neutral clean marble pattern. You can cut it to size easily and has a peel and stick adhesive that will adhere to the cardboard without any trouble. However, unlike the other two items, if you happened to misalign the contact paper it is not easy to reposition. But once you do it a few times, you get the hang of it. You can also get clear contact paper to cover over any paper that is not waterproof! This option opens a wealth of opportunities to add to your design! You can use wrapping paper, colorful comics, or any other fancy paper design to compliment your cake! The best part about the contact paper is quite resilient to your knife and repels any color quite effectively. It is a bit more expensive and is a little more difficult to bend around the corners to make a tight fit. That being said, when you do use it, it has professional look that cannot be matched!
So, there you have it! Here are three products you can use to cover your cake boards! So, get rid of those flimsy stock boards that aren't fit to hold your cake! Move forward with your cake designs with confidence knowing your cake boards will properly support and flatter your sweet creation!