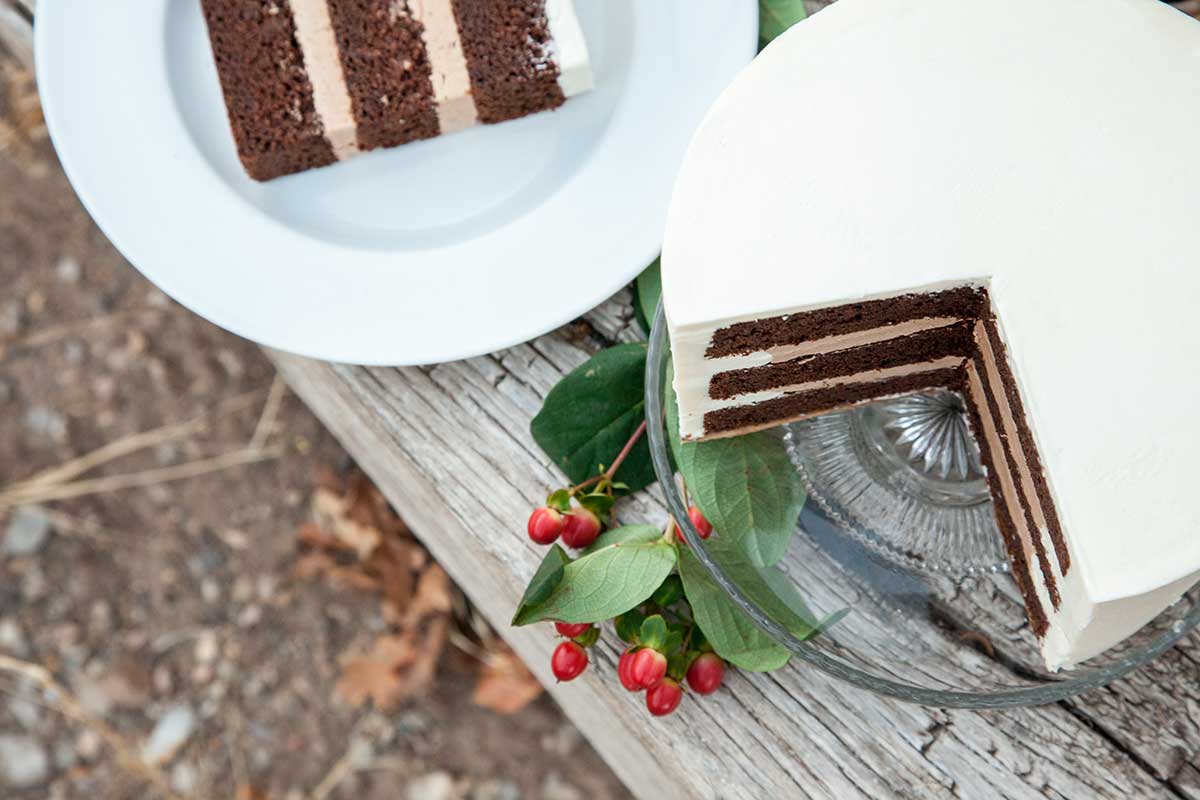 Most of my favorite memories and days end with cake, whether it was my childhood Barbie cake, Grandma's angel food cake, or our showstopping wedding cake. It's amazing to think all of these were made out of the same six simple components: flour, sugar, fat, eggs, liquid, and a leavening agent. When combined using different techniques, they can create a variety of crumbs and styles of cakes. Understanding the four main mixing methods and their results will help you choose the perfect cake for your special occasion.
Creaming is a well-known method that results in a tender and dense crumb, like in pound cakes. First, the room-temperature fat, typically butter, is creamed with sugar on medium speed for 3 to 5 minutes. It is possible to over-cream—stop when it is fluffy and light in color. Next, room-temperature eggs are added individually, allowing time for each egg to mix evenly. Lastly, the dry and remaining wet ingredients are added alternately, starting and ending with dry to reduce lumps in the batter.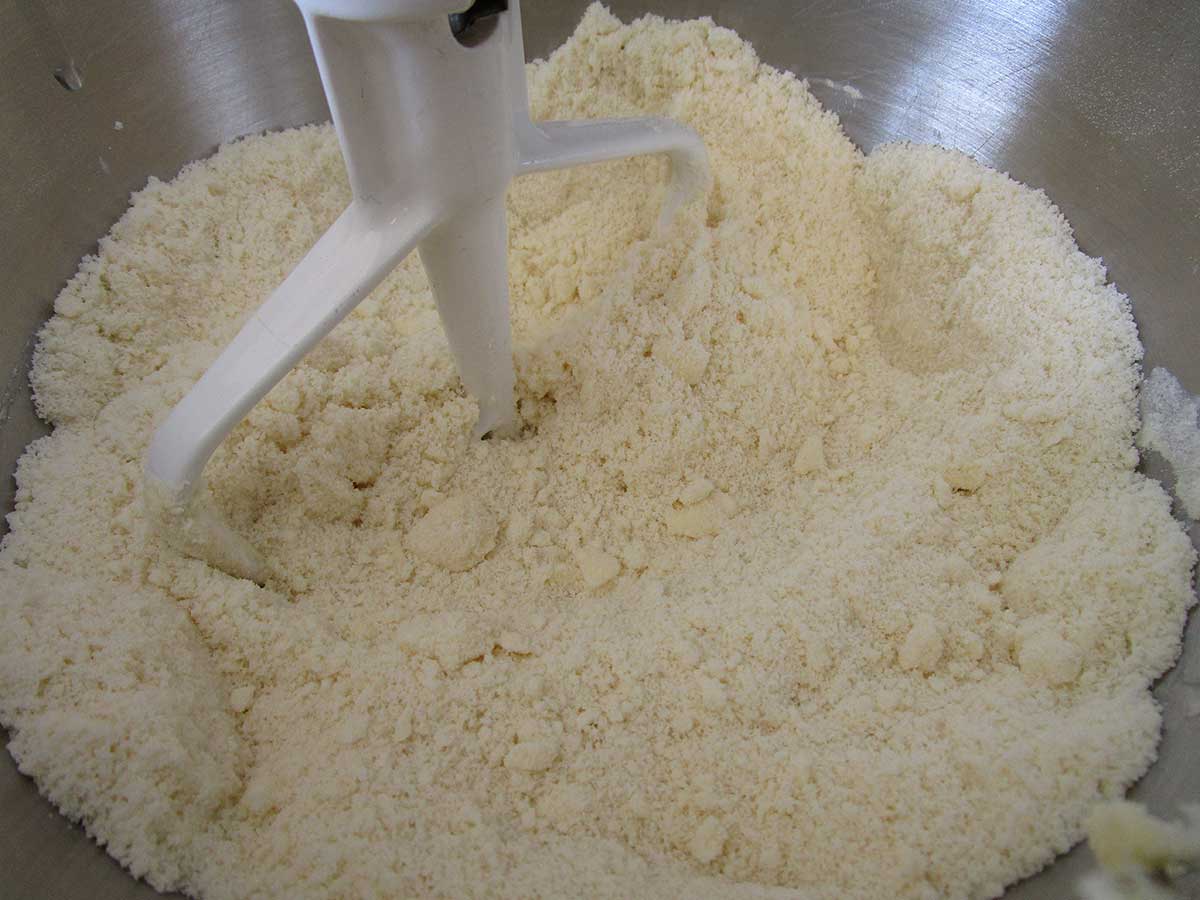 Reverse Creaming is a less-known method that results in a slightly tighter and less fluffy crumb than the classic creaming method. It is my favorite mixing method for tiered wedding cakes because the results tend to be more consistent and it produces a flatter top, which means less waste when leveling. First, you combine all of the dry ingredients in a mixing bowl and cut your room-temperature butter in until it resembles a coarse sand. Then combine all wet ingredients and pour half into the mixing bowl while mixing with a paddle attachment. Next, increase the speed to medium-high and beat for a few minutes until the mixture is fluffy and light in color. Finally, scrape down the bowl and incorporate the remaining wet ingredients.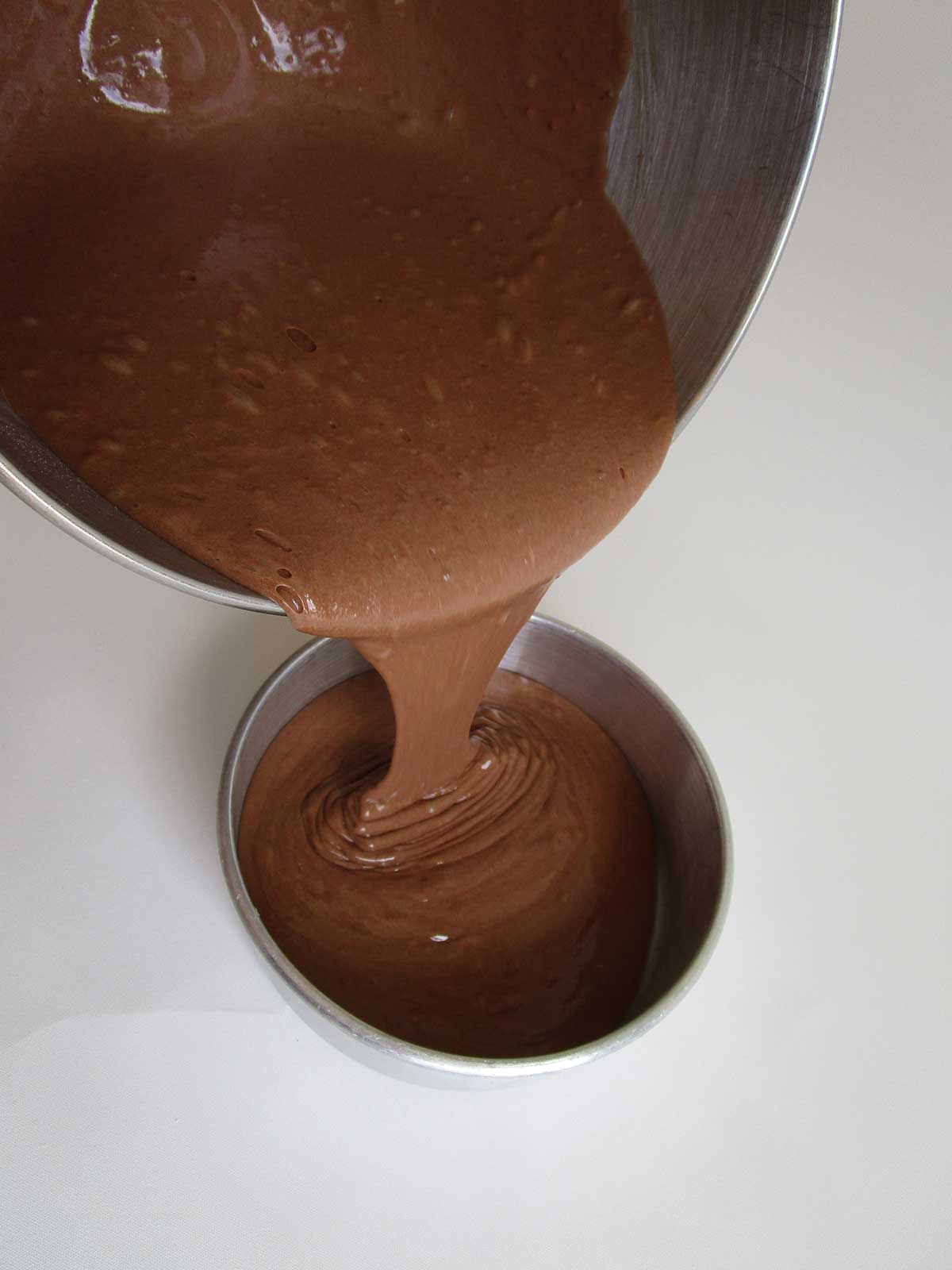 Blending is the simplest style of cake that results in a moist and tender crumb, like carrot cake or common box mixes. The batter is high in liquid content and includes a liquid fat. It can typically be poured from the bowl into the cake pans. First, combine all of your dry ingredients in one bowl and all of the wet ingredients in another. Then, gradually add the liquid mixture to dry and blend together.
Foaming or Whipping Method is used when creating light and airy sponge cakes, like angel food cake. The dry ingredients are gently folded into whipped egg whites and little to no fat is added. This method is not ideal for wedding cakes because they tend to compress with additional weight and layers. They are dry in nature and benefit from a simple syrup.