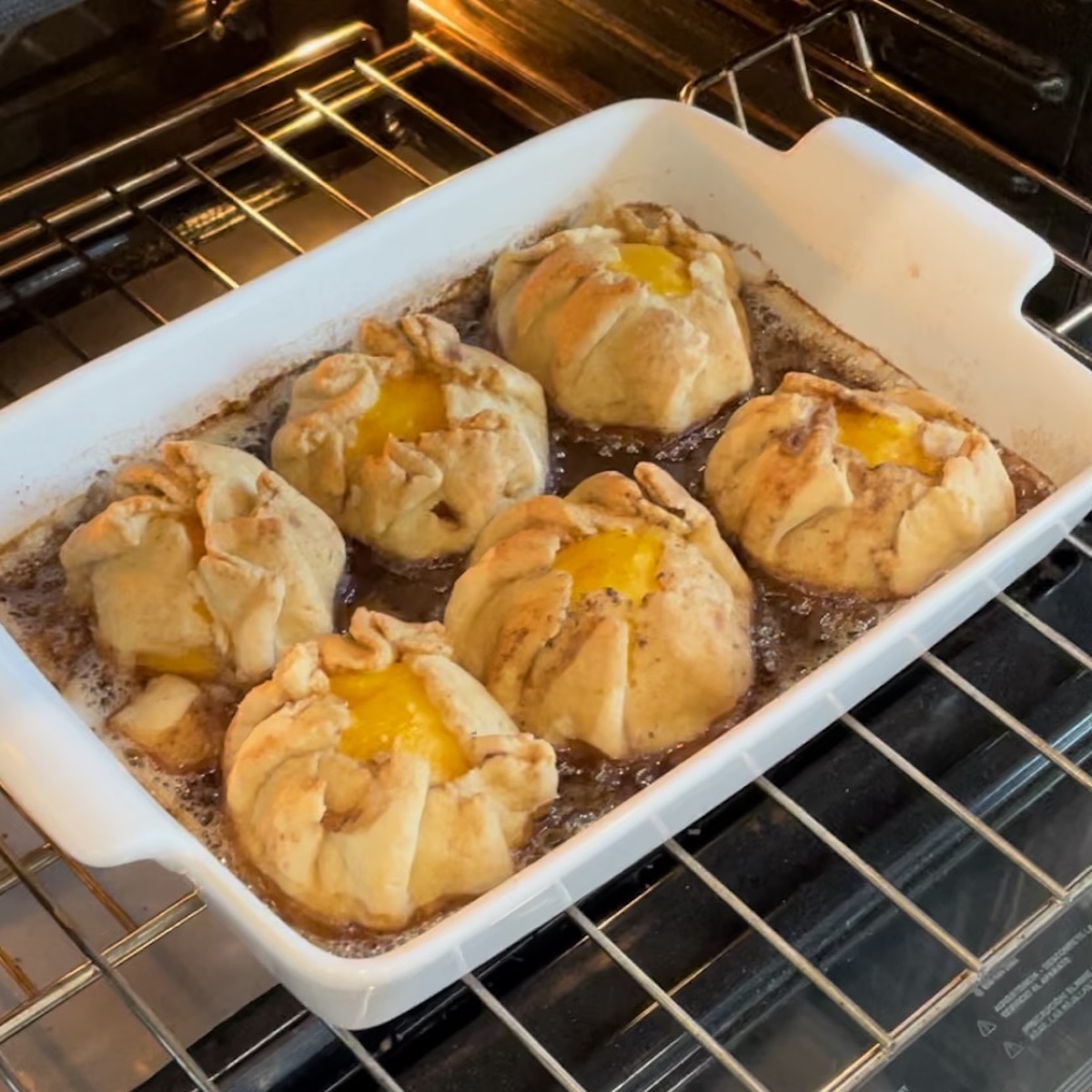 Whether you choose apples, pears, peaches or plums, these dumplings are a delicious baked treat that will satisfy any fall dessert craving. The fruit is wrapped in a homemade dough and baked in a cinnamon-sugar syrup that caramelizes perfectly to add just the right amount of sweetness.
Ingredients
For the Dough:
2 cups all-purpose flour (267 grams)
2 1/2 teaspoons baking powder
1/2 teaspoons salt
2/3 cup butter softened (150 grams)
1/2 cup milk
For the fruit:
6 small apples, pears, or stone fruit like peaches or plums, peeled and cored
For the sauce:
1 cup brown sugar
1 cup water
1/4 cup butter
1/2 teaspoon cinnamon
Instructions
Make the dough:
In a medium bowl, combine the flour, baking powder and salt.
Mix in the butter, then add in the milk and mix just until a soft dough forms.
Divide the dough into 6 balls.
Assemble the dumplings:
Roll out each ball of dough on a floured surface.
Place an apple in the center of each piece of dough.
Fold the dough around the apple and press it together to form a ball.
Spray a 9×13 pan with cooking spray.
Place the dumplings in the prepared pan.
Preheat the oven to 350° Fahrenheit.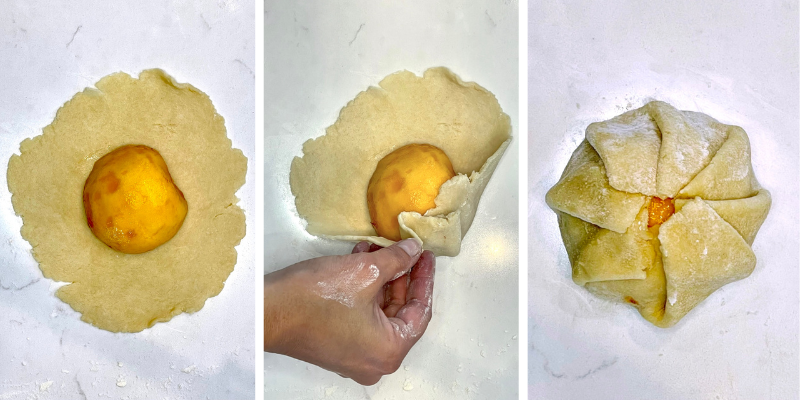 Make the sauce:
In a small saucepan over medium-low heat, combine the brown sugar, water, butter and cinnamon. Heat it just until it barely starts boiling, stirring often.
Pour this mixture over the dumplings.
Bake at 350 degrees for 30-40 minutes, or until the apples are soft and the dough is golden brown. You can baste the dumplings with the syrup several times during baking if you'd like.
Serve warm with a scoop of ice cream.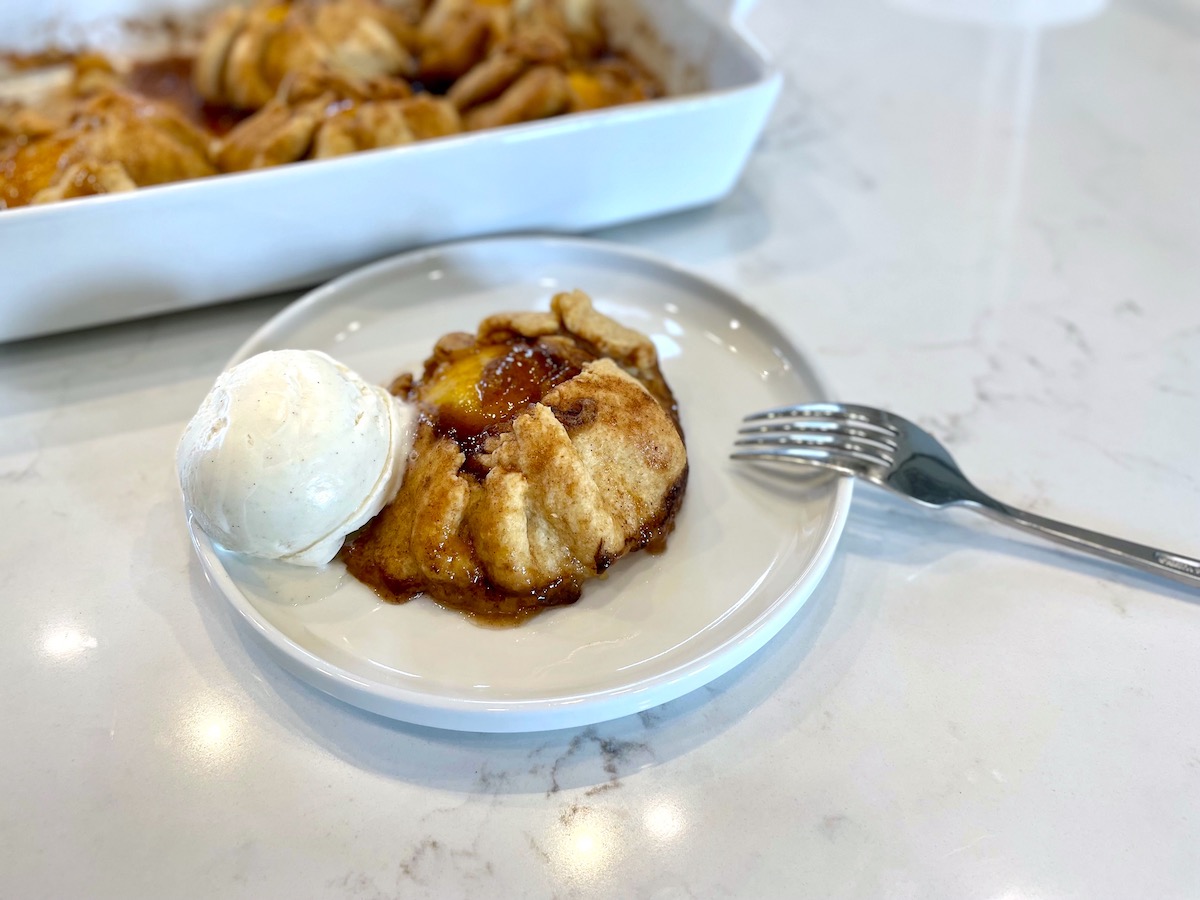 Notes:
You can make these dumplings any size you'd like. If you prefer smaller dumplings, use only half an apple and less dough. If you'd like a thinner layer of dough around the apples, peel and core two more apples, make 8 dough balls and roll the dough thinner.