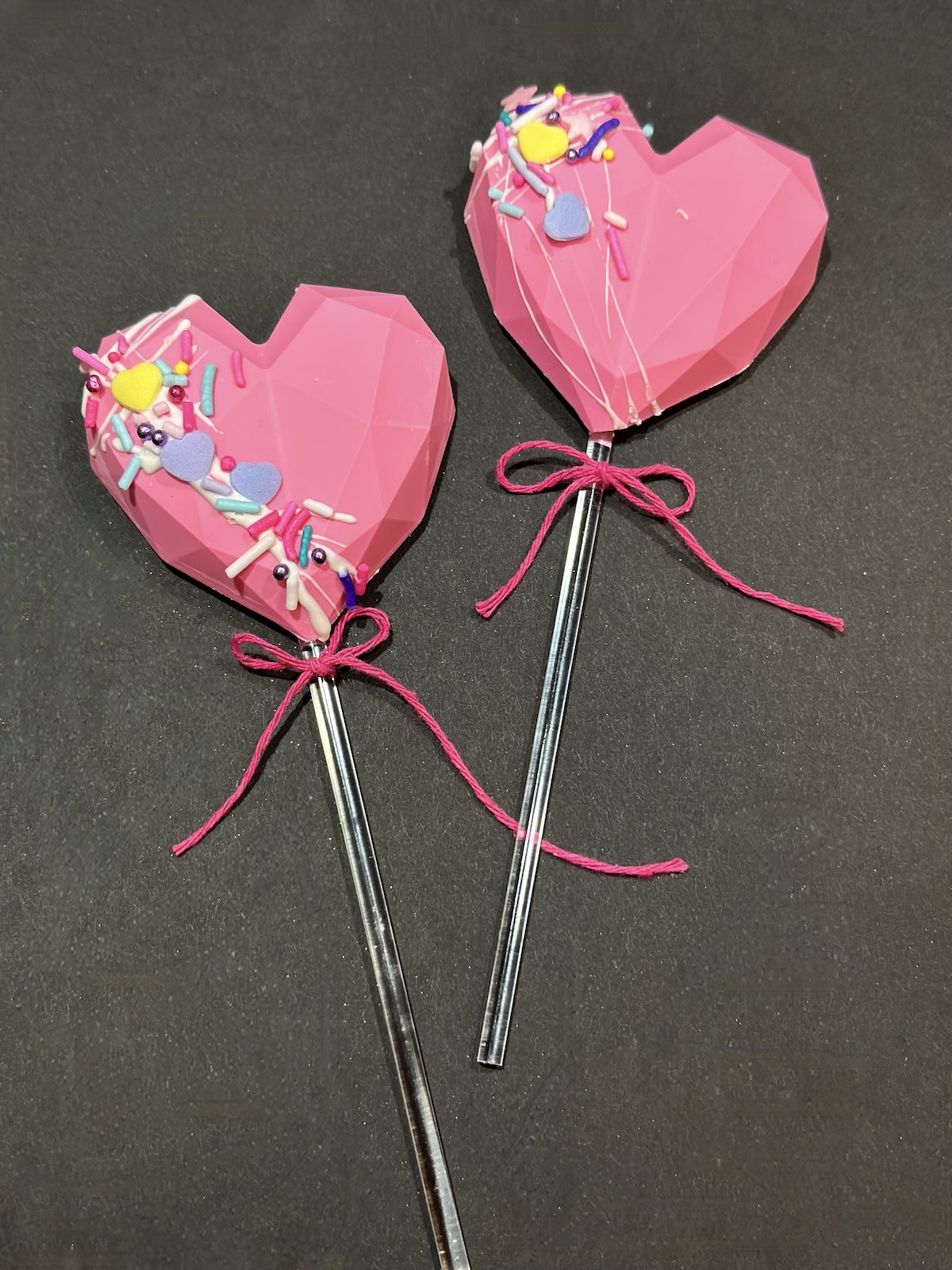 Homemade chocolate lollipops are easy to make, fun to decorate, and great for gifting. If you are new to working with chocolate, I highly recommend starting with candy melts. This is the easiest style of chocolate to work with since it's not real chocolate and doesn't require tempering (a process of heating and cooling chocolate to make it stable). There are many brands of candy melts available that range in color, flavor, and cost, so choose what works best for you.

Follow this quick and easy tutorial to create a fun treat that is perfect for any celebration. This recipe will give you everything you need to make these geometric heart lollipops from start to finish.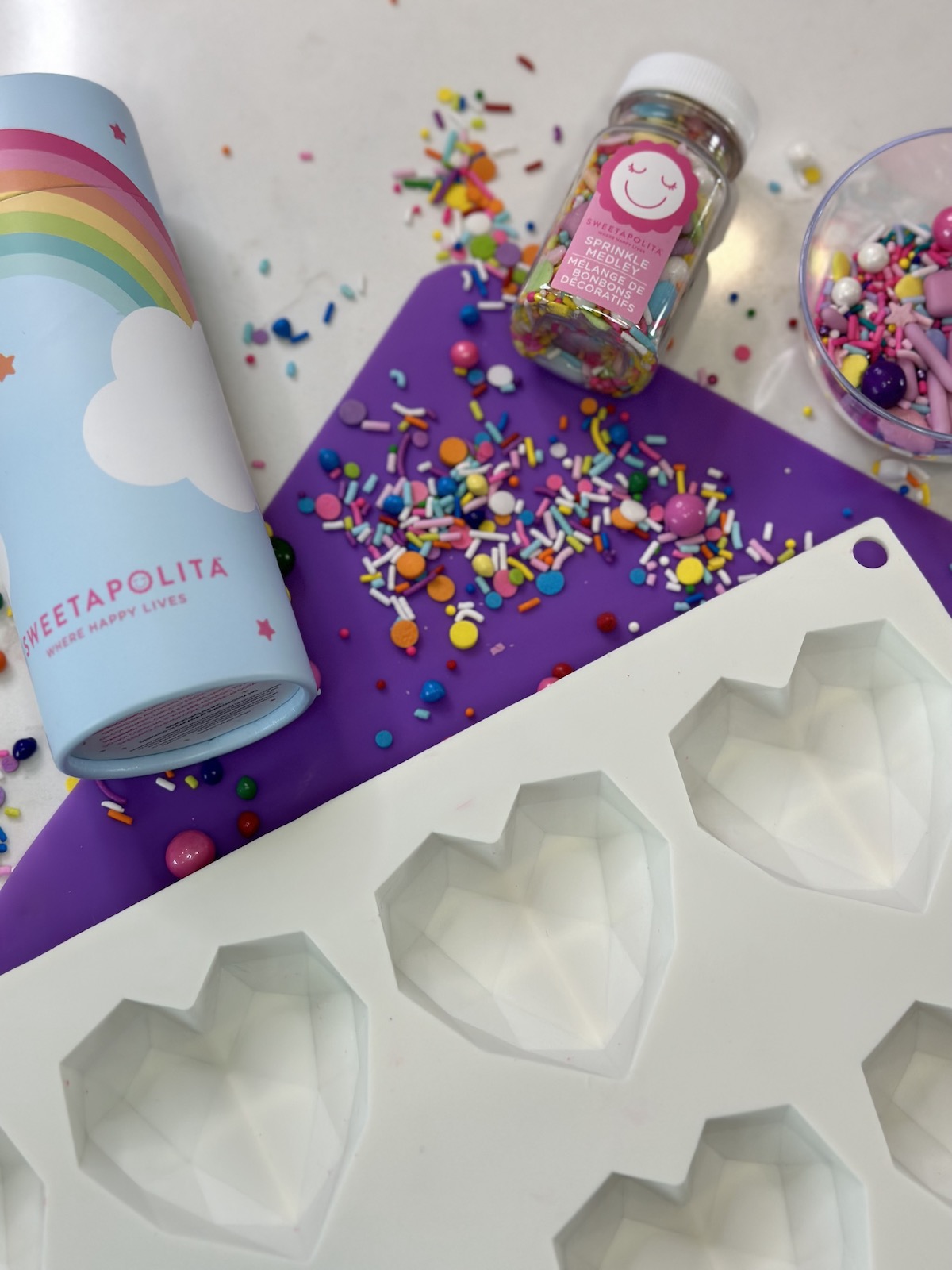 Tools and Supplies:
– Chocolate (candy melts, almond bark, or chocolate bars)
– Sprinkles (check out Sweetapolita)
– Candy sticks (paper or plastic)
– Chocolate mold (silicone or plastic)
– Chocolate melting pot, double boiler, or bowl
– Spatula
Instructions:
1. Heat the chocolate in a melting pot, double boiler, or in a heatproof bowl in the microwave until it reaches a smooth consistency. Be sure to stir often, and if using the microwave, heat in 30-second increments to avoid burning.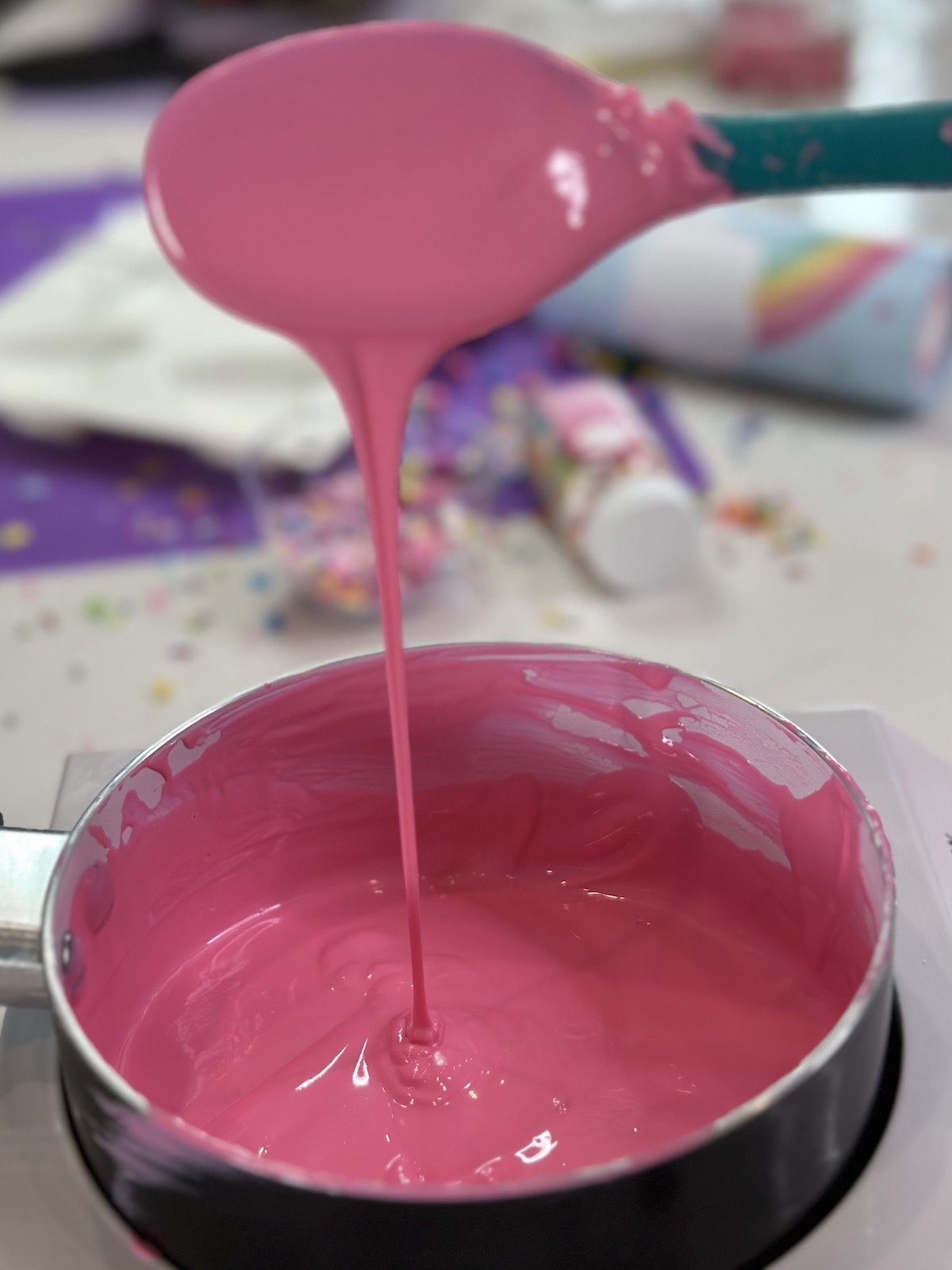 2. Pour chocolate into molds until flush with the top edge. Gently tap the mold on the counter to release any air bubbles. Should any chocolate flow over the edge, use a straight edge or spatula to clear excess chocolate and create a smooth, flush edge.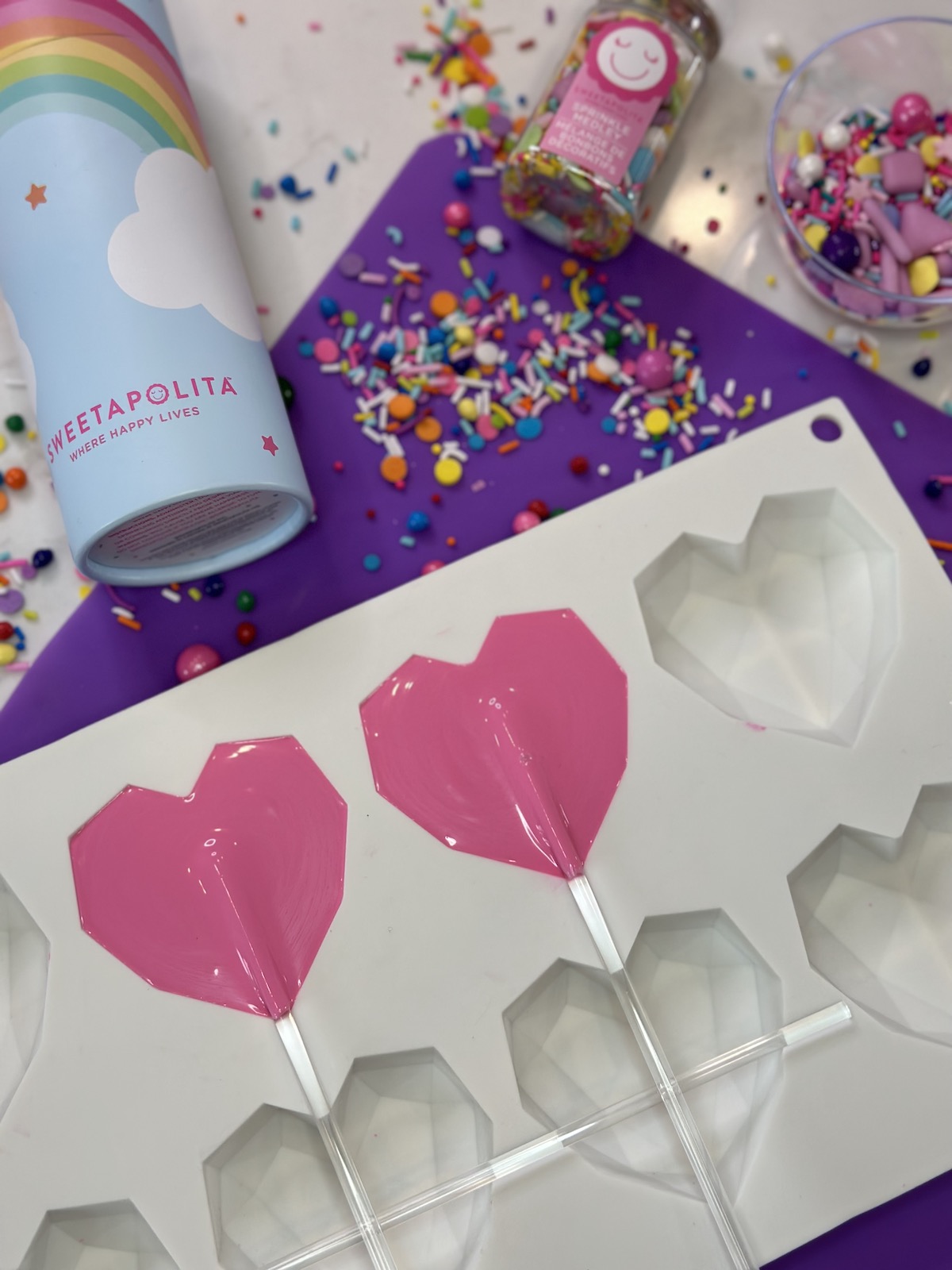 3. Insert candy sticks into chocolate at a slight angle. Support sticks if needed to keep them submerged.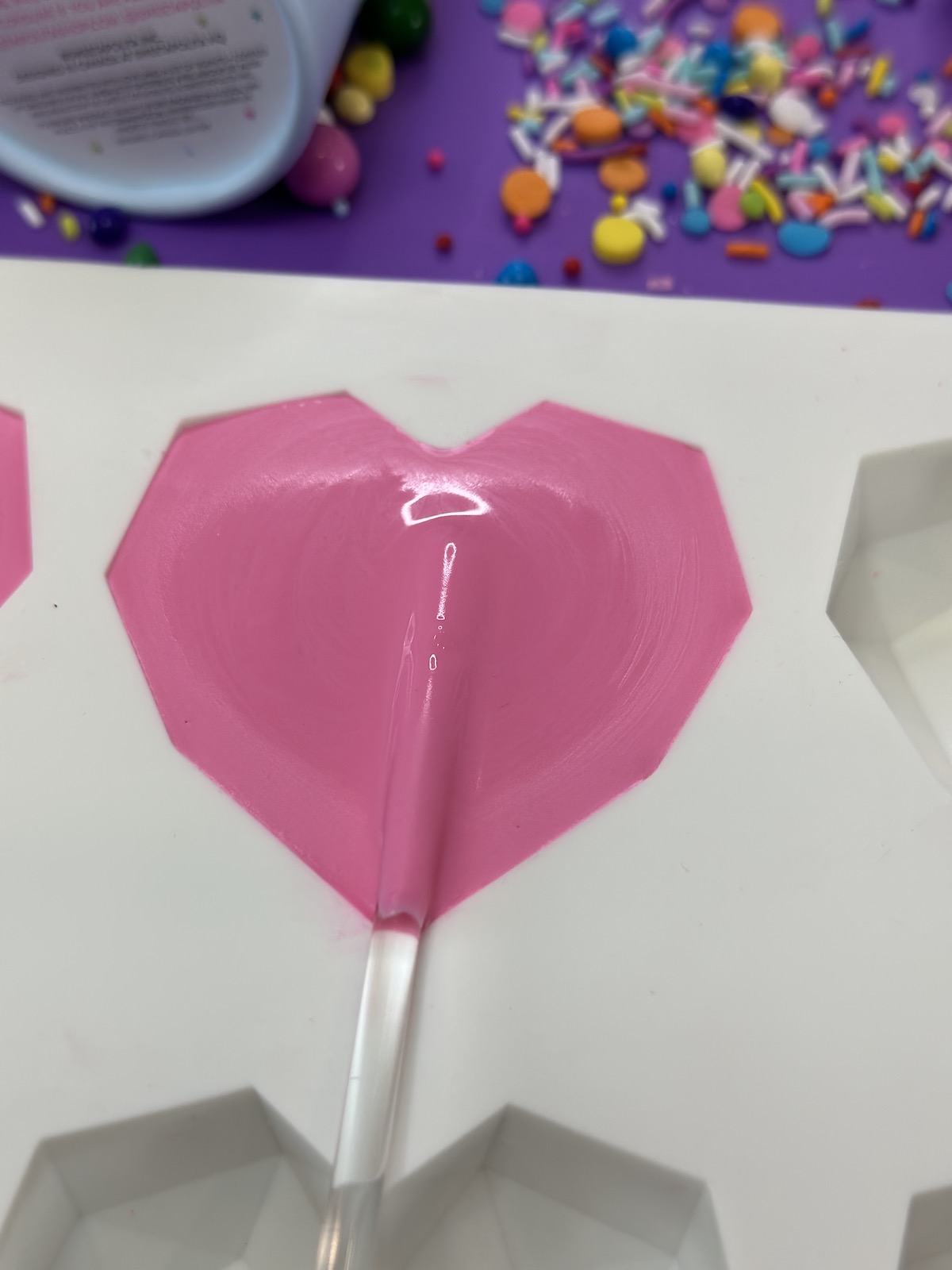 4. Allow the chocolate to cool to room temperature and set fully before removing from the mold. To hasten the process, chill in the refrigerator for 10–15 minutes. Check the surface for a matte finish.
5. To remove the chocolate, gently flex the mold, allowing the chocolate to pop out easily.
6. To decorate your chocolate lollipops, drizzle melted chocolate onto the hearts and add sprinkles as desired.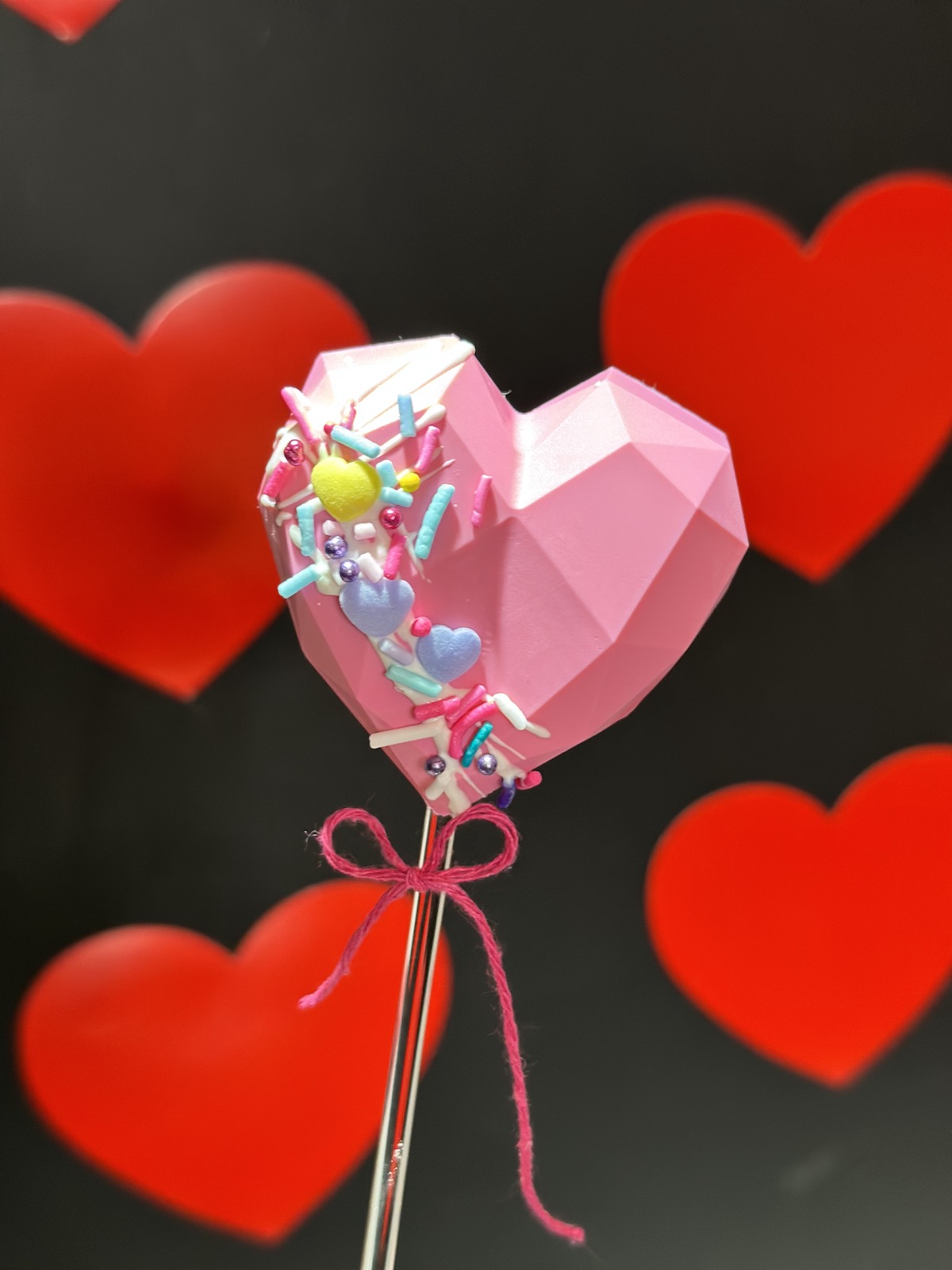 Pro tip: Looking to enhance the flavor of the candy melts? Try adding dried fruit, nuts, chips, pretzels, or even chocolate flavoring oils!