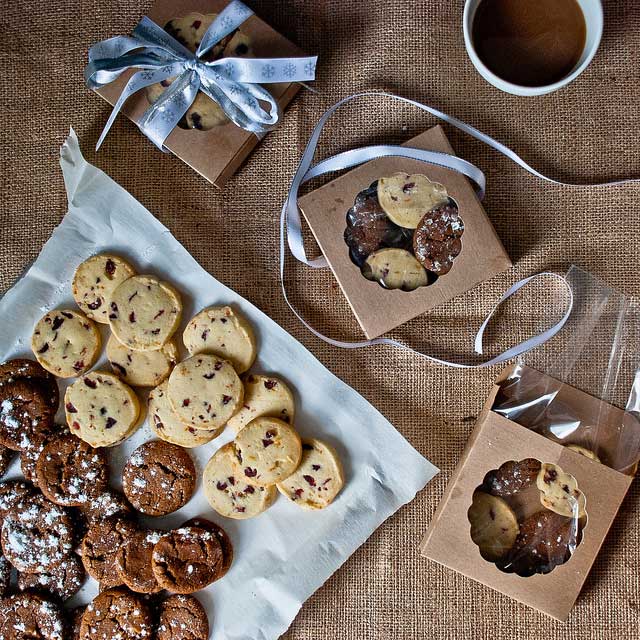 There are some baked goods that these fall and winter months wouldn't be complete without, and gingersnaps are just about as close as you can get to autumn in cookie form. When chilly breezes blow, warm up with a batch of delicious gingersnap cookies that are sure to fill your home with the aroma of seasons past.
As I reminisce, one particular moment stands out like the warmth radiating from an oven on a crisp autumn day. Baking gingersnaps with my grandmother was a cherished tradition that we upheld every holiday season, and it's a memory that still fills my heart with nostalgia.
The memory transports me back to a quaint kitchen with vintage floral wallpaper, where sunlight filtered through lace curtains, casting delicate patterns on the checkered linoleum floor. The scent of cinnamon, ginger, and cloves wafted through the air, enveloping the room in a comforting embrace.
While her original recipe truly couldn't be beat, this adaptation comes pretty darn close to the flavors and smells I remember as a child. I hope these treats becomes a staple in your holiday cookbook and serve as a reminder of the simple joys that come from spending time with loved ones, the traditions that connect generations, and the sweet memories that endure through time.
Yields 24 cookies. Lightly adapted from Smitten Kitchen.
• 1 cup plus 2 tbsp (140 g) all-purpose flour
• 1 tsp baking soda
• 1/4 tsp salt
• 2 tsp ground ginger (or more, if you'd like a stronger ginger flavor)
• 1/2 tsp cinnamon
• 1/4 tsp nutmeg
• 1/8 tsp ground cloves
• 1/8 tsp ground white pepper
• 1/2 cup (1 stick) unsalted butter, at room temperature
• 1/4 cup granulated sugar
• 1/4 cup light brown sugar
• 1/4 cup plus 2 tbsp unsulphured molasses
Instructions
1. In a medium bowl, whisk together the flour, baking soda, salt, and spices. In a large bowl, cream butter and sugars together until well-blended and fluffy.
2. Add the molasses and whisk again until smooth. Add the flour mixture to the molasses mixture and mix gently until a dough forms.
3. Turn the dough out onto plastic wrap and fully wrap it. I patted the dough into a flat disk so that it would be easier to cut and shape into individual cookies later, although I think a square would have worked even better. Chill in the refrigerator for at least two hours.
4. When you're ready to bake, preheat the oven to 350°F (180°C). Roll dough into 1" balls and place at least 2" apart on parchment paper or greased foil. The cookies will spread, so give them room.
5. For chewier cookies, bake for 10-12 minutes. For crispier cookies, bake about 13-15 minutes. I took mine out at exactly 12 minutes, and they had a bit of chew in the middle with crunchy edges.
Notes:
This recipe is easily doubled. If you double the recipe, consider adding an egg—your cookies will bake slightly faster and stay soft longer. If you'd like even more of a ginger kick, you can add one or two teaspoons of fresh, finely grated ginger or grated candied ginger.